---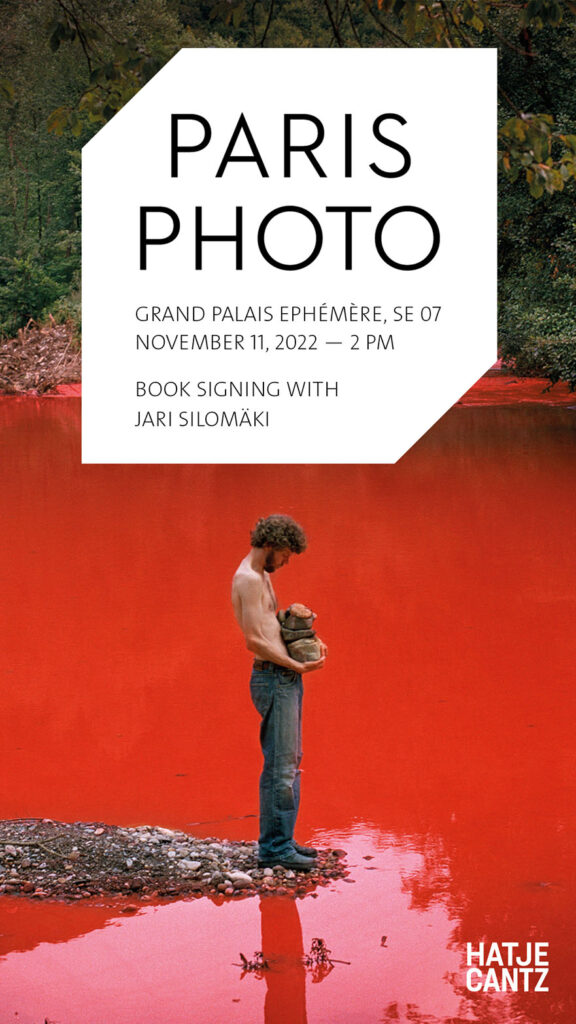 ---
Miklos' Invisible Home has been chosen as a LA Underground Film Forum on June 17. 2022.
https://www.undergroundfilmforum.org/2022
Miklos' Invisible Home has been chosen as a Berlin Revolution Film Festival on April 23, 2022. https://berlinrevolution.com/shearavorytobecontinued.html

Miklos' Invisible Home has been getting Cannes Shorts Honorable Mention on March 1. 2022.
Miklos' Invisible Home has been chosen as a DokuBaku – International Documentary Film Festival 2021.
Miklos' Invisible Home has been chosen as an OFFICIAL SELECTION @ "GRACE! International Film Festival 2021.
---
Gallery Rankka, Personal war stories of an outsider, 27.8 – 17.10 2021 https://galleriarankka.com/
---
Visit the exclusive Virtual Gallery by scanning the QR-code or directly from the link.
https://visit.virtualartgallery.com/jari-silomaki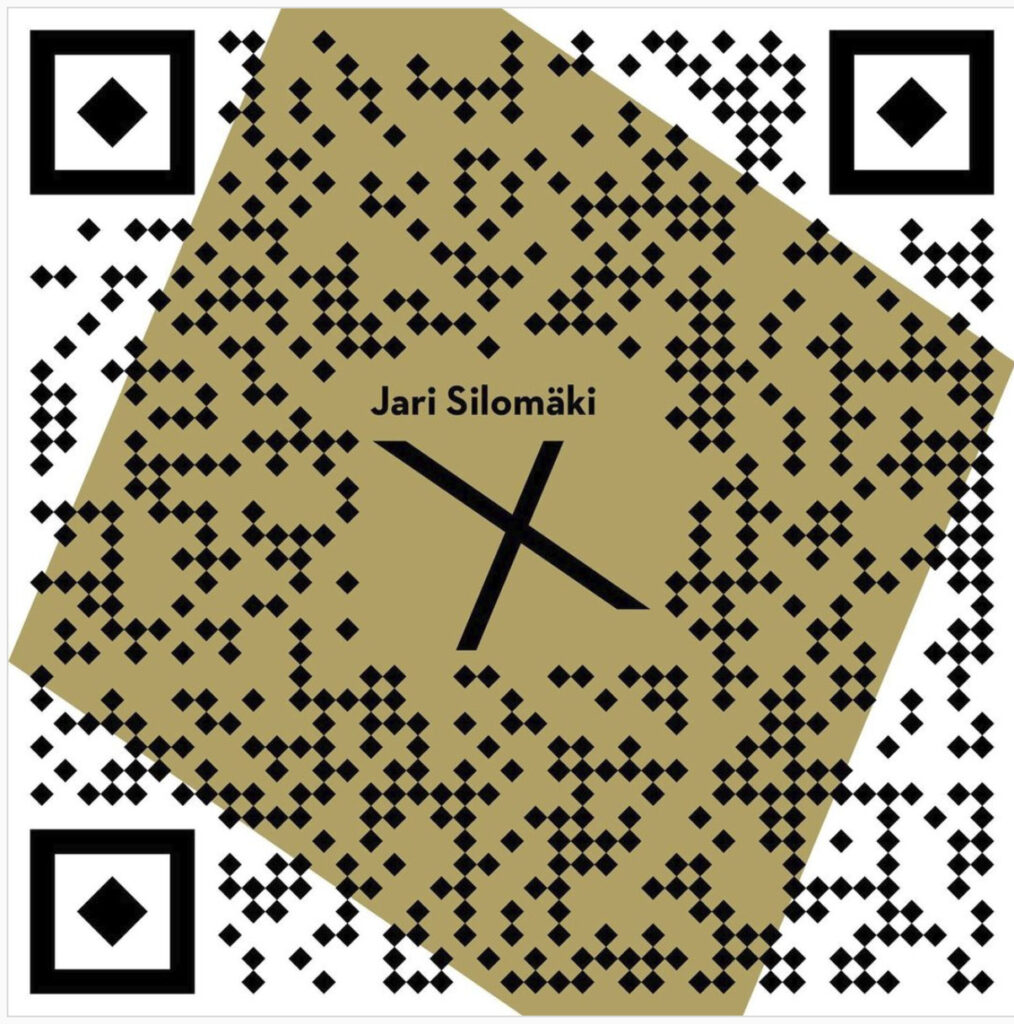 Layers x Dimensions.
The World's first exclusively virtual Art exhibition series.
https://www.facebook.com/VirtualArtGalleryCom/videos/134606641912100/?vh=e&extid=0
---
Jari Silomäki | We are the Revolution, after Joseph Beuys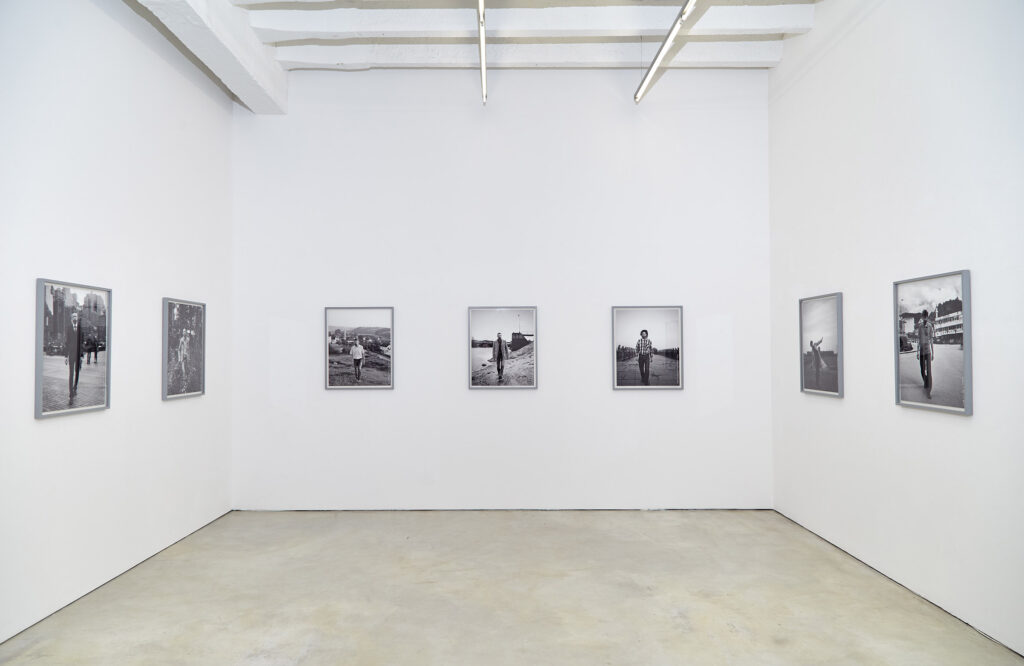 ---
---
---
Podcast from a narrative photograph (in Finnish):
https://www.valokuvataiteenmuseo.fi/fi/podcast/15-valokuvan-kerronnallisuus
---
An article from Helsingin Sanomat:
https://www.hs.fi/kulttuuri/art-2000006697356.html
https://www.hs.fi/kulttuuri/art-2000006672097.html
---
A blog post about the exhibition Atlas of Emotions:

https://www.valokuvataiteenmuseo.fi/fi/kokoelmat/saannot-runsaus-ja-ajallinen-etaisyys-pari-sanaa-jari-silomaen-saapaivakirjoista
---
---
Jari Silomäki: Atlas of Emotions at the Finnish Museum of photography 24.9.2020 – 6.1.2021
The photographic series Atlas of Emotions by Jari Silomäki (b. 1975) is a record of 21st century events: the rapid rise in prosperity and inequality in developing countries, the shared server-run home country that is the Internet, the public presentation of personal histories and privacy protection, and the effects of European political populism on the lives of individuals.
The focal point of Silomäki's work has for two decades been the positioning of the individual within the societal narrative of the times. Through subtle and private stories, he shows us the true faces of grand geopolitical twists and turns using narrative documentary photography, intimately coupled with textual expression.
Silomäki's series are born through years of observation, investigation, construction, and artistic portrayals. He draws themes and inspiration from his own life and the lives of those he encounters, embracing the life stories of strangers he meets on the street or online. One of the series in the exhibition, My Weather Diary, was begun in the early 2000s and is still expanding to this day. Atlas of Emotions is Silomäki's broadest solo exhibition to date, most of the works in which will now see their world debut.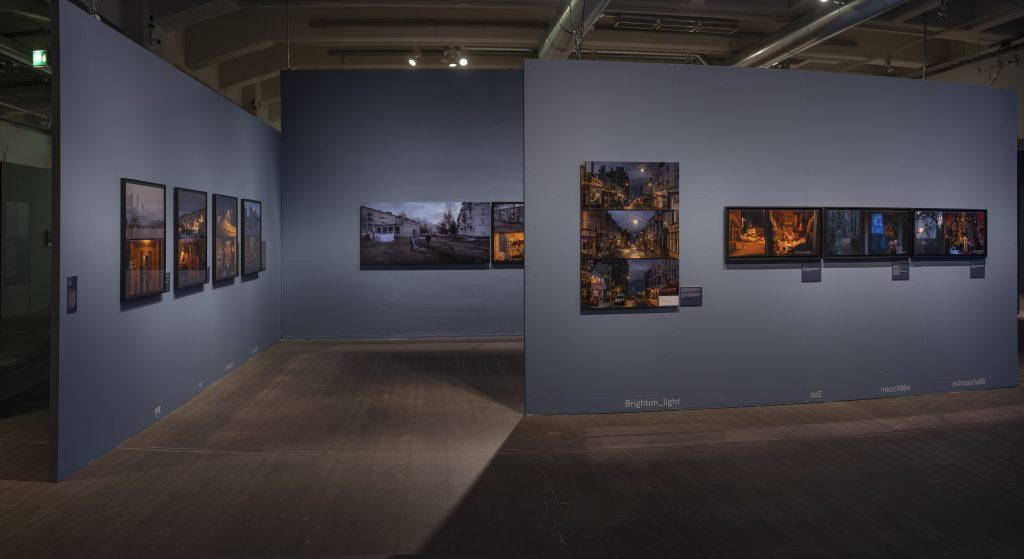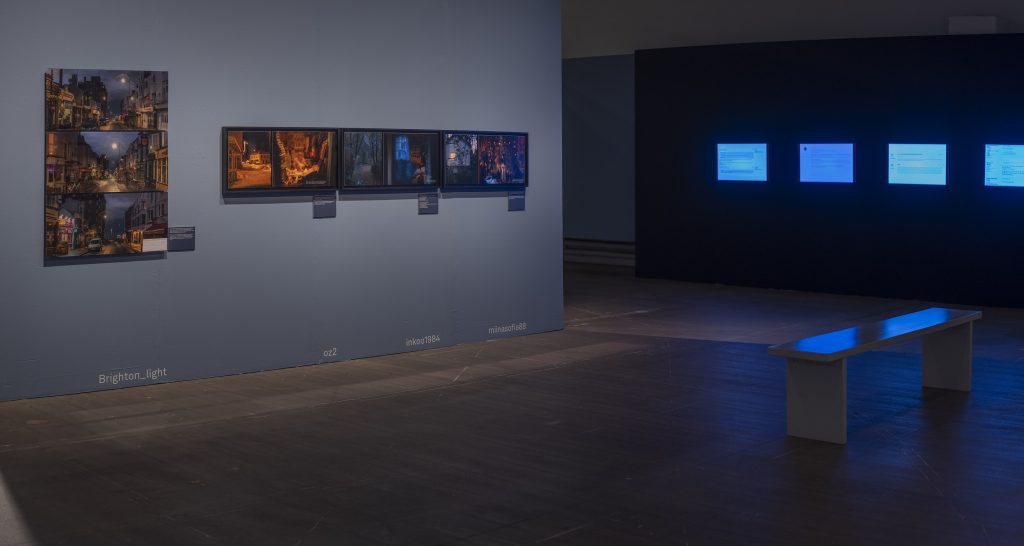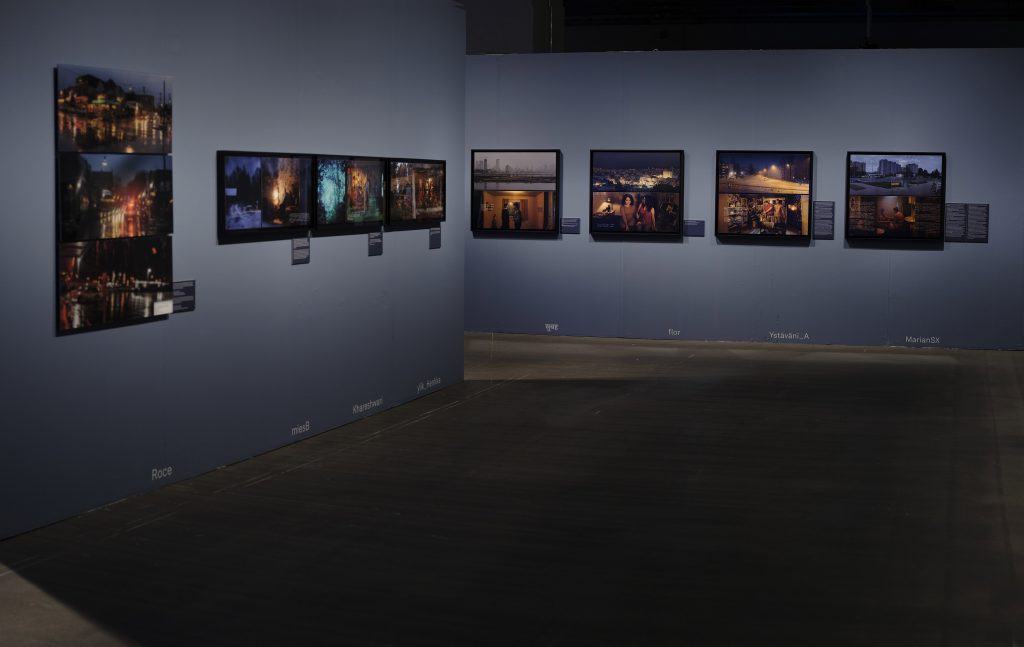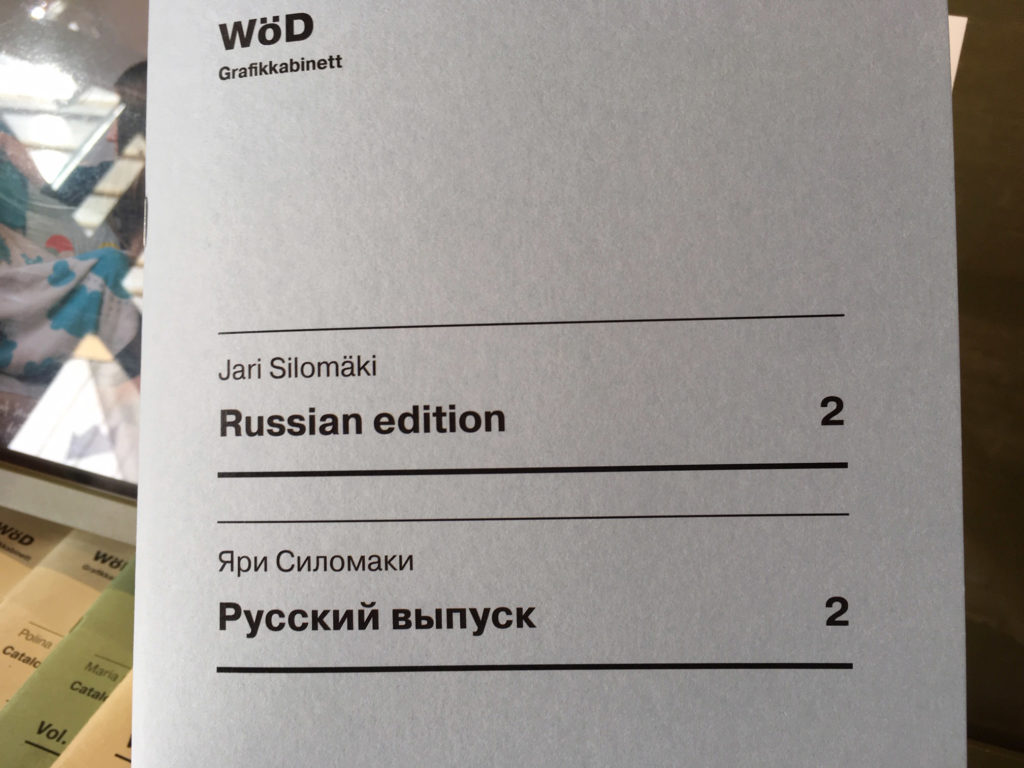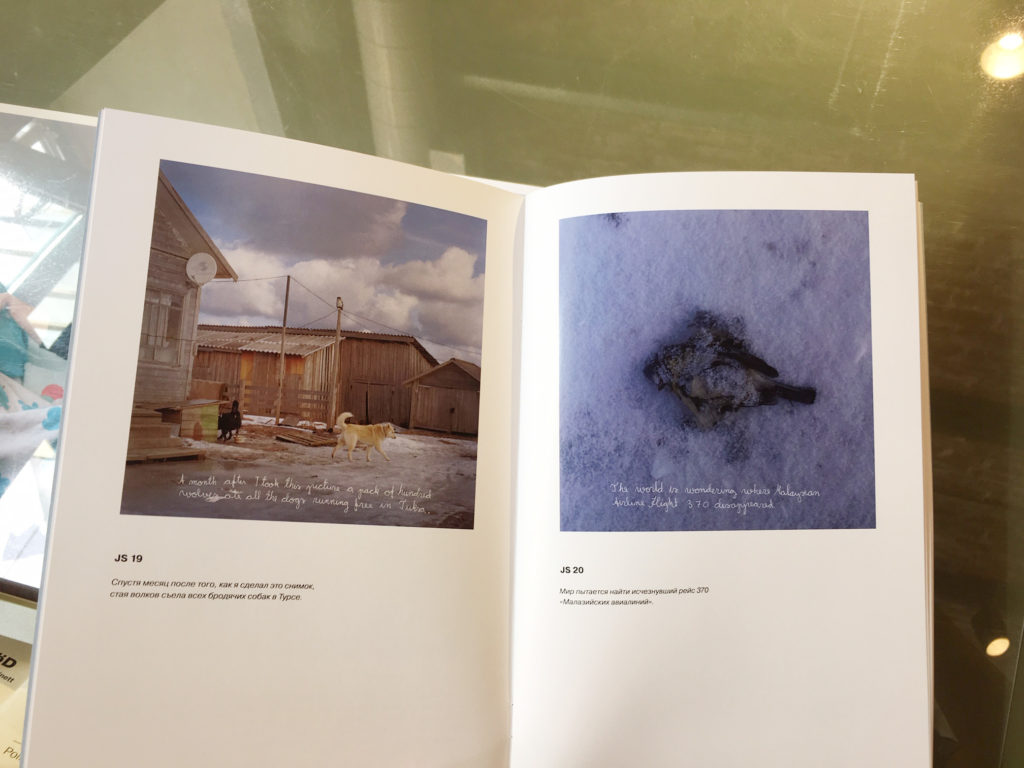 ---
Zanis Lipke Memorial Museum, Riga, Latvia 28.4 – 30.6.2019.
---
Figures de l'animal, Abbaye Saint-André, centre d'art de Meymac. 3 – 18.6.2019
---
---
ParisPhoto 8.-11.11.2018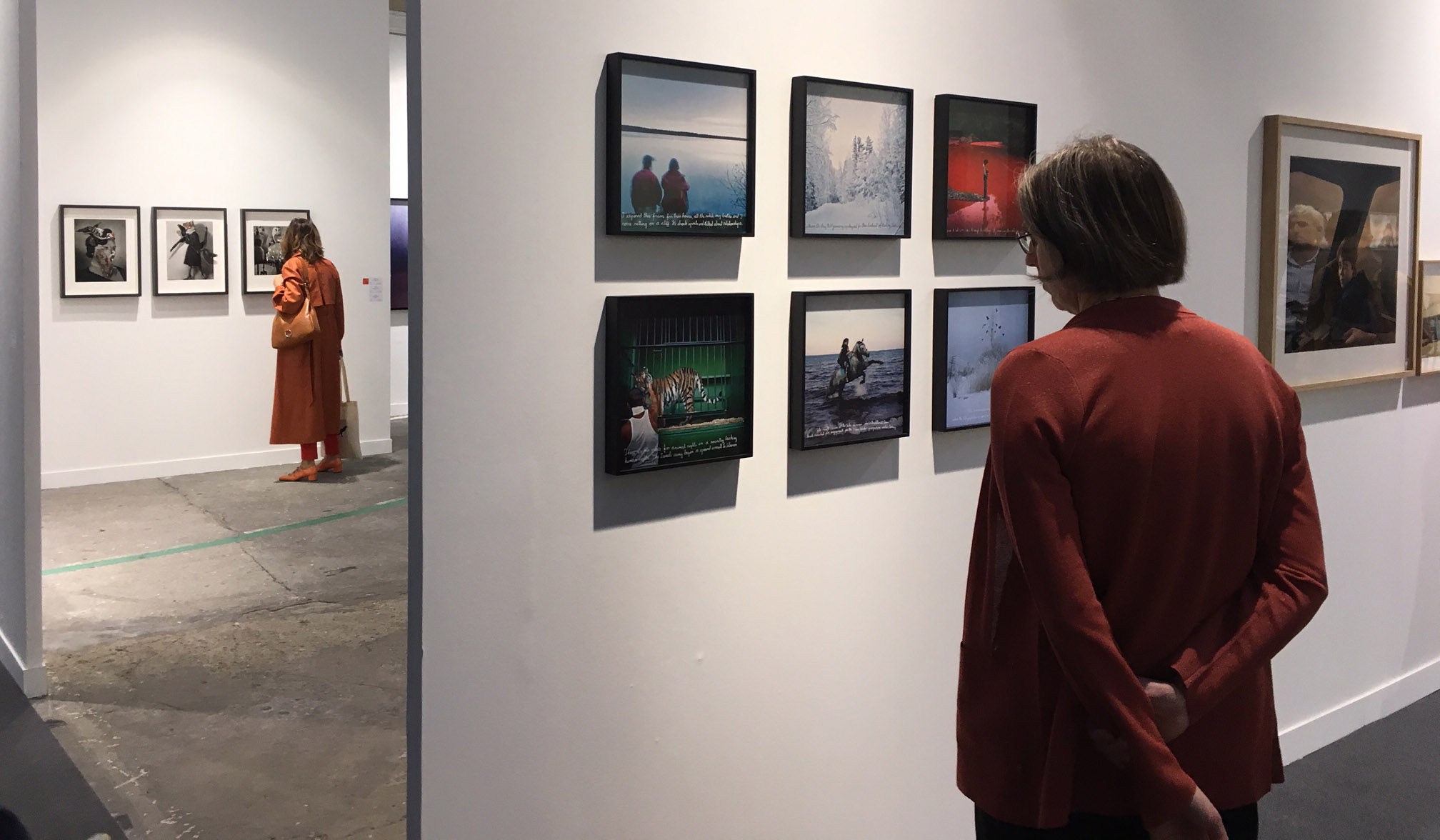 ---
WöD report my studio:
http://grafikkabinett.art/blog/rabochee-mesto-jari-silomaki
---
16.9.2018 Artist's Talk and workshop at the D – Museum , Seoul, Republic of Korea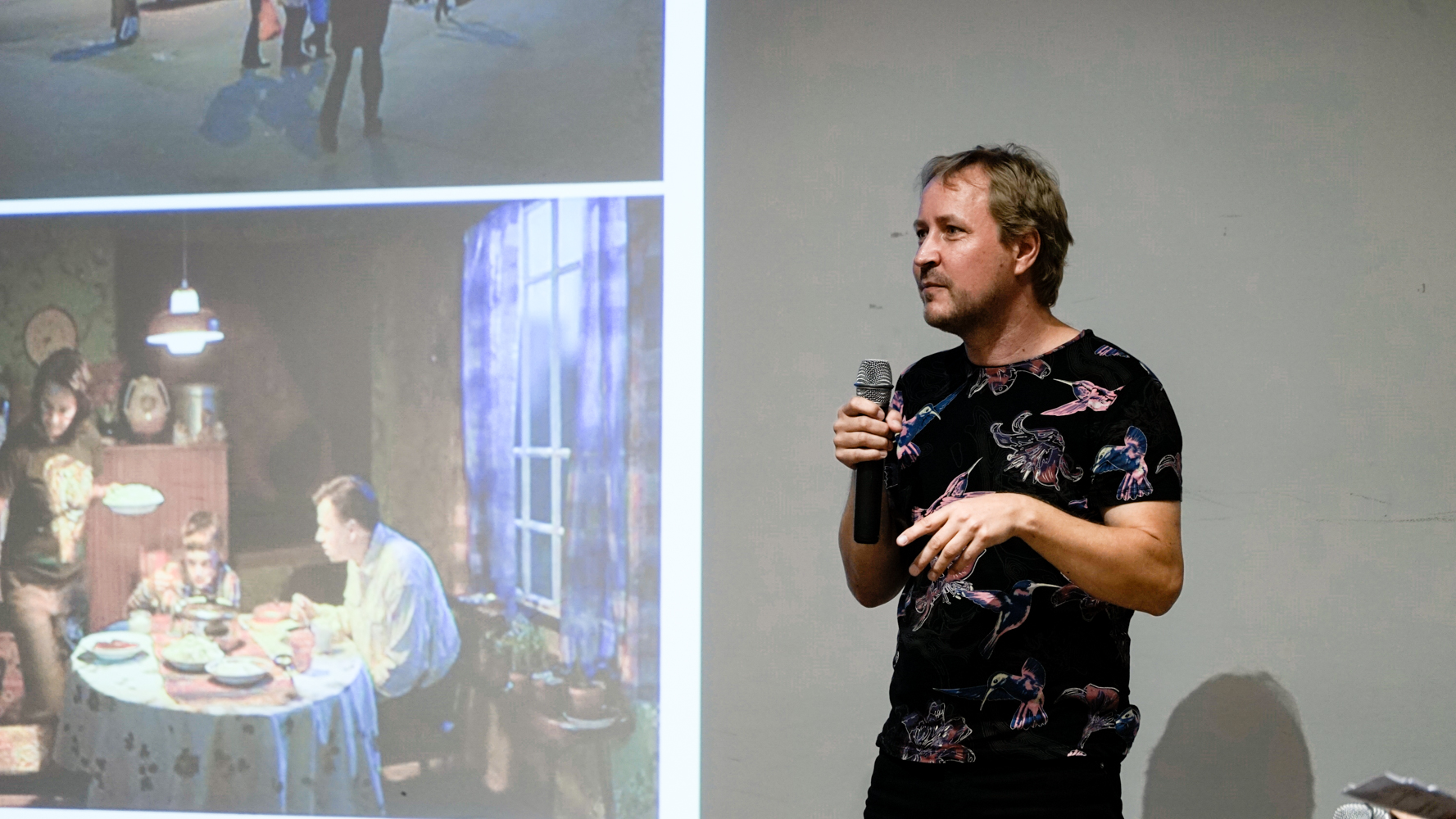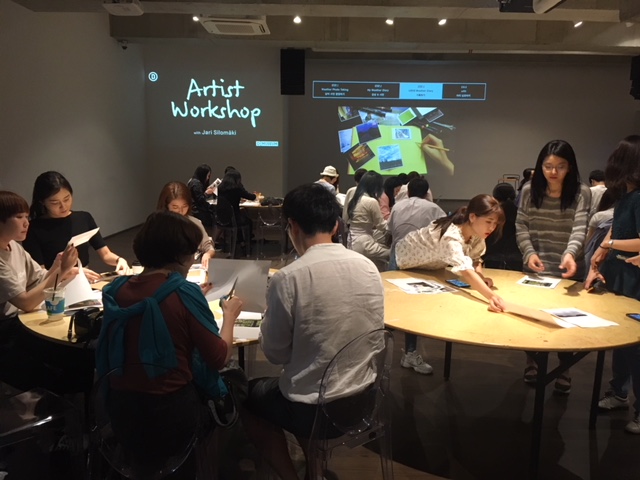 ---
3.5. – 28.11.2018
WEATHER, D Museum, Seoul, Republic of Korea
http://www.daelimmuseum.org/dmuseum/eng/index.do
List of Artist: Martin Parr, Alex Wbb and Rebecca Norris Webb, Yoshinori Mizutani, Mark Borthwick, Maria Svarbova, Jimmy Marble and Evgenia Arbugaeva.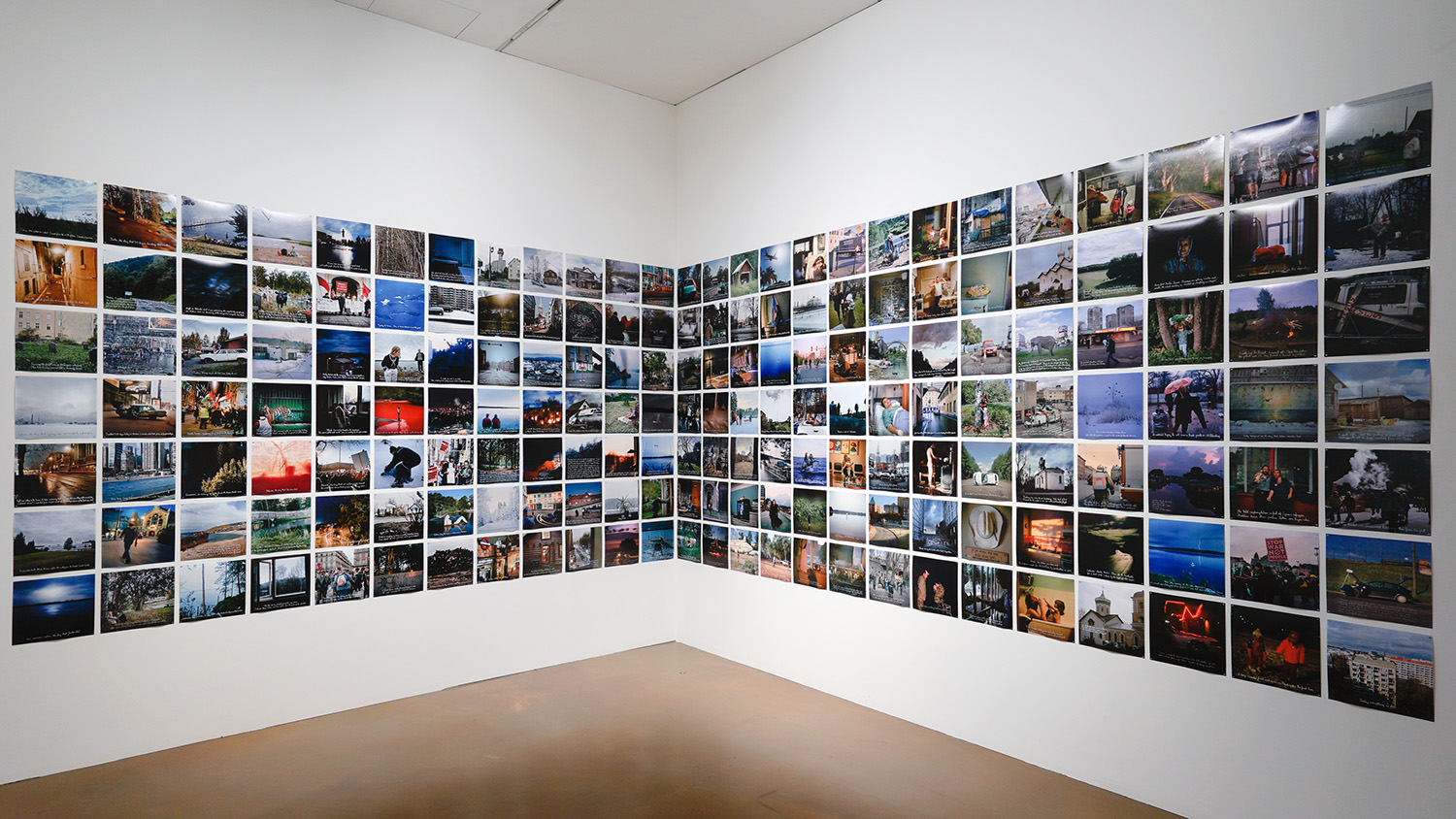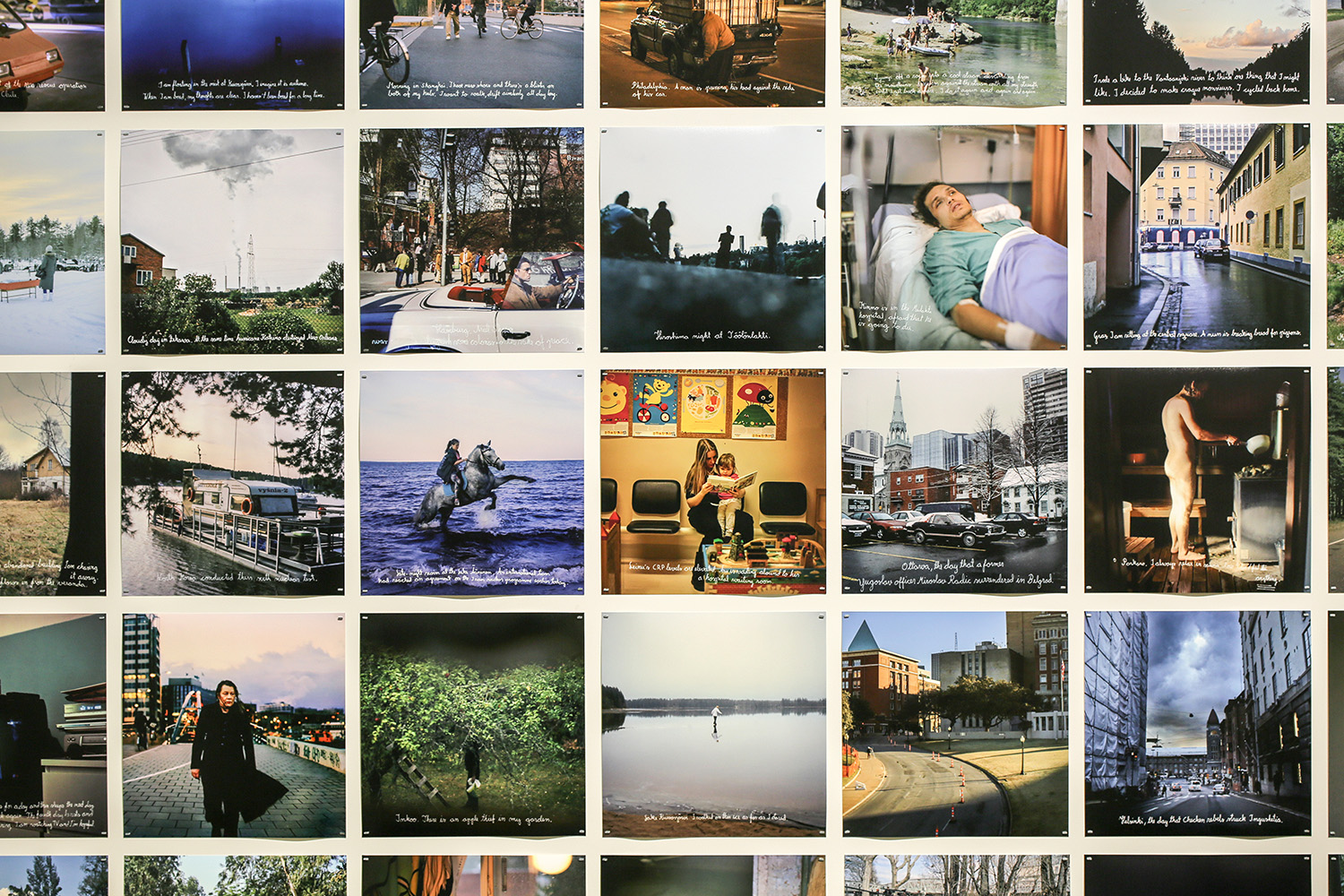 Installation view, D-Museum, Seoul, Republic of Korea
---
Photo London, Somerset House, UK
---
The National Council for Visual Arts has granted the State Art Prize for Photographic Art to Mr Jari Silomäki.
Grounds for the State Prize:
Photographic artist Jari Silomäki is a masterful reformer of political photography. His photographs are based on intellectual and written material. In his works Silomäki has discovered a visual language that avoids obvious and simple truths. Silomäki crafts slowly and meticulously entities of images, using eg actors and staged realities.
Jari Silomäki is currently finalizing two major exhibitions that will be milestones in the history of Finnish photography. 'Framing the World' is a study of the international blog culture of the internet. This work has series of photographs from each of the 199 countries in the world. Another ambitious series of works concentrates on the life-stories of the nouveau riche in developing countries. Silomäki points his camera towards individuals whose stories draw an exceptionally accurate contemporary image of a new global humanity.
Silomäki has studied in Turku University of Applied Science Art Academy and graduated as Master of Arts from Aalto University School of Arts, Design and Architecture in 2007.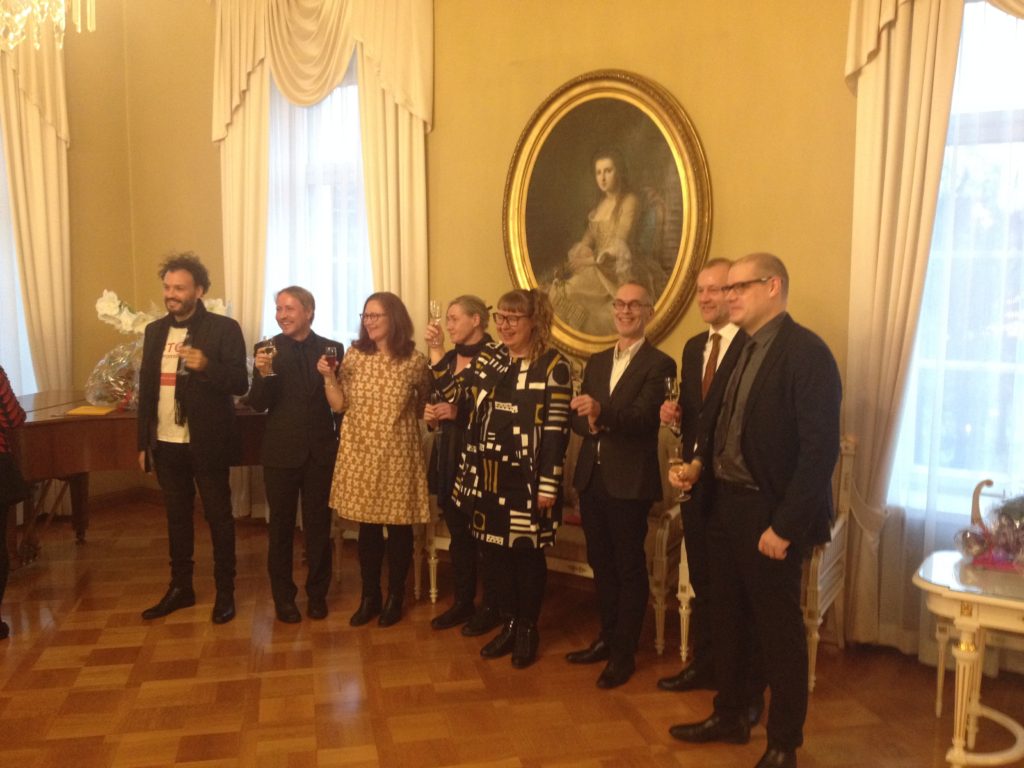 ---
Voices From Europe, Parallel Intersection Lisboa
Curated by Rui Prata
http://parallelplatform.org/intersection-page#voices_of_europe
---
About my new work Framing the World: An Essay on the Fabrication of Experience is 2/3 done, so I feel it's time to tell about what I have working on intensely last eight years. The work will be completed and exhibited 2020 as a solo exhibition in The Finnish Museum of Photography.
In the summer of 2017 I had a demo exhibition about the project in a gallery curated by Andrey Shabanov in St.Petersburg. Nine pieces of it is exhibited in an exhibition curated by Rui Prata November 2017 in Lisbon and it will be partly exhibited/demo also by the Gallery Persons in Berlin starting from this November, here is an article about it written by Silla Simonen for the gallery.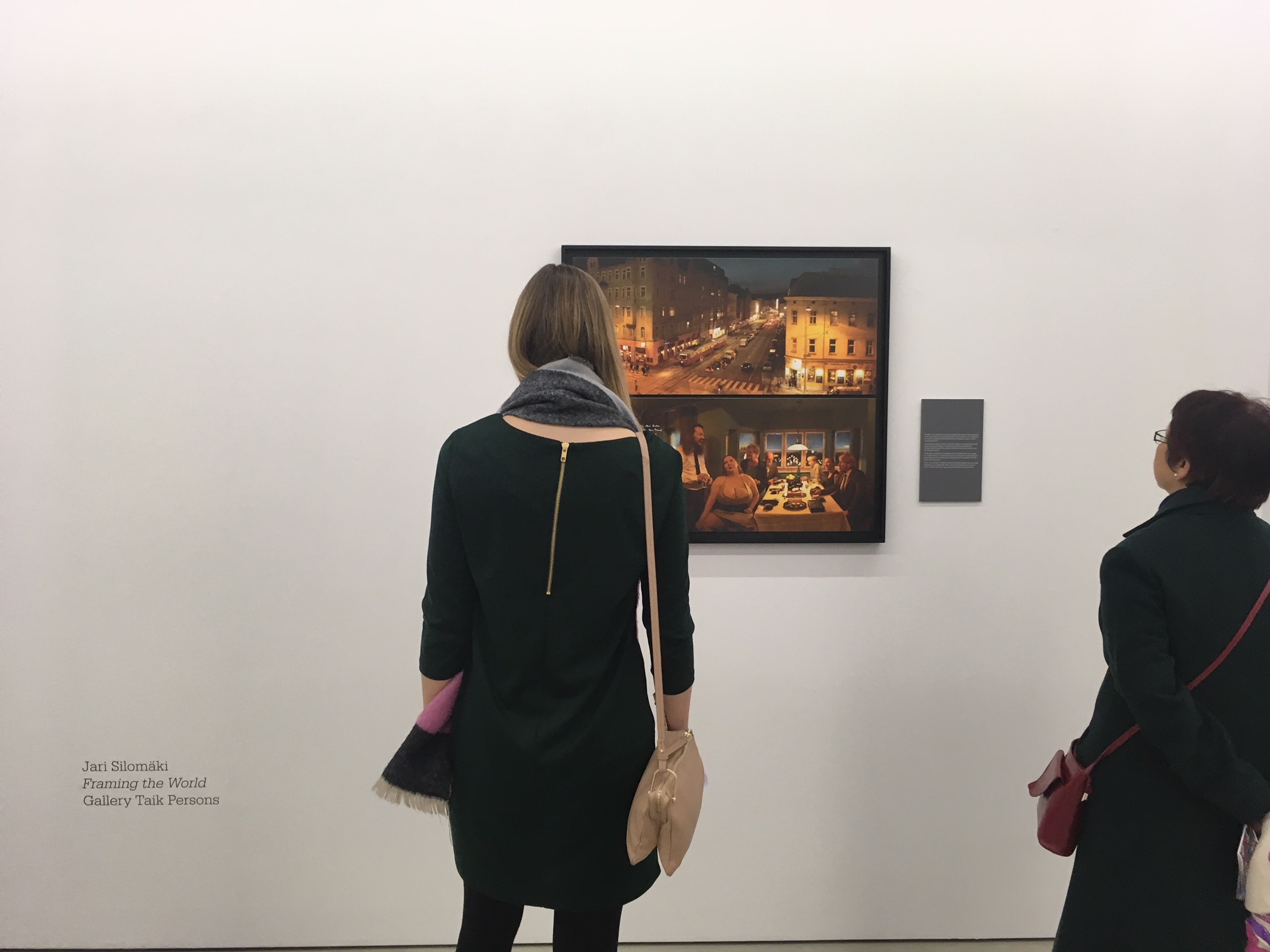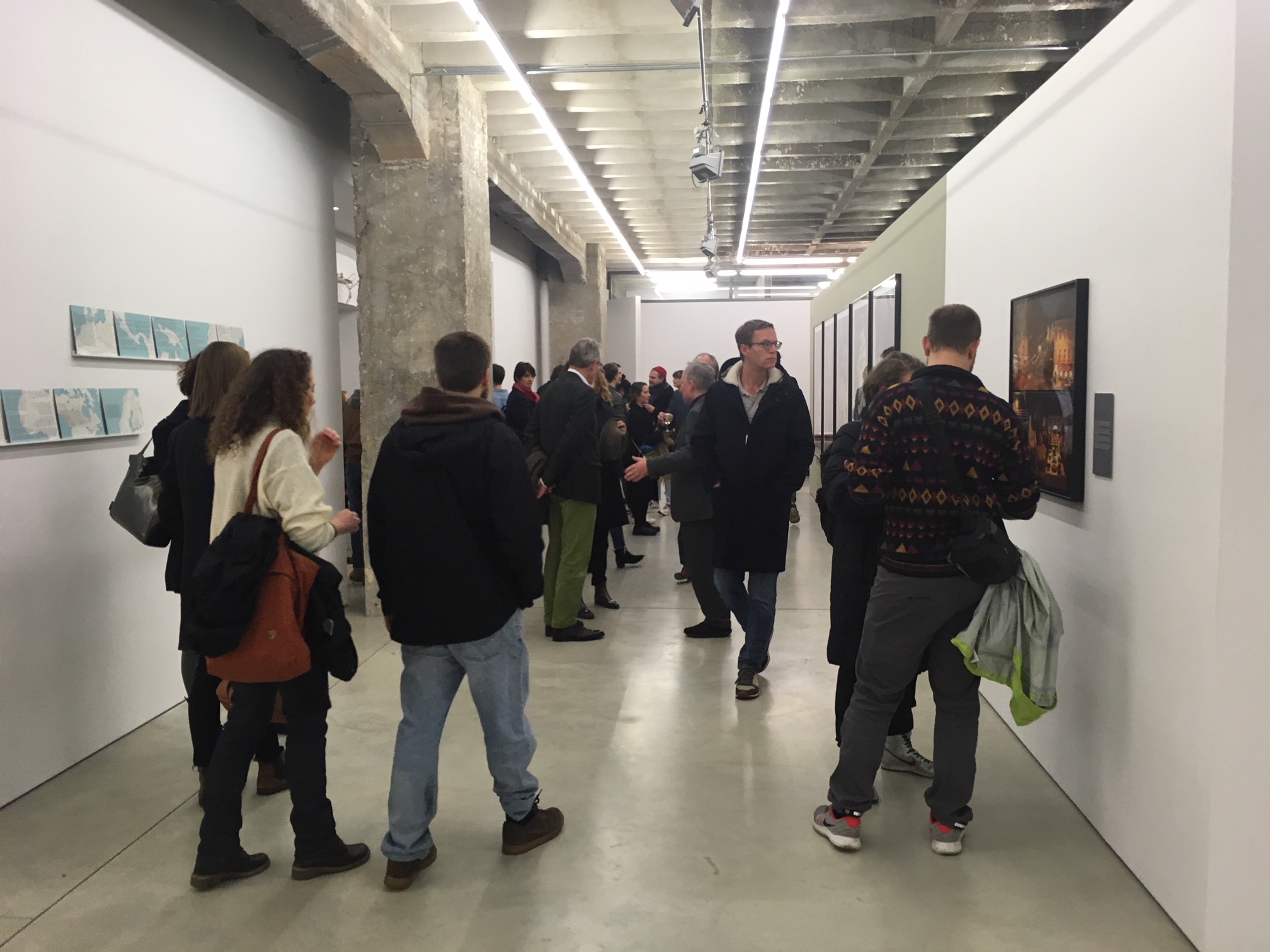 Atlas of emotions, 2009-2020. An interview with Jari Silomäki
"I bought a collection of papers of a deceased lady's estate at a flea market in 2006. I can't recall how many waste bags there were, but there were many. It was all she had written over the years. We never met but reading through the bags' contents I suddenly felt like I knew her very well. I made a reconstruction, a single piece, based on the material. The idea for this series sparked from the experience."
Jari Silomäki, born in 1975, has dedicated himself to longterm projects such as Rehearsals for Adulthood and My Weather Diaries throughout his career. His soon to be published Atlas of emotions.
For almost ten years now, Silomäki has been reconstructing scenes based on strangers' lives. "I look for a decisive moment or a meaningful turning point in the stranger's life and recreate it in the photographs. The protagonists were found online, from various forums where people discuss with each other; forums on pregnancy, mental health, weight lifting, cars… When I find an interesting person, I try to find out where else he or she writes. It might only be a couple of sentences that catch my eye"
The people behind the stories remain anonymous, even to the artist himself. "A lot of material ends up abandoned because the identity was revealed somewhere along the way. I have been strict. Even if someone found the path I have found, they wouldn't be able to identify the person. Most of the working hours go into the detective work. It is slow textual analysis. "
Silomäki has been thorough. After finding his subject he travels to examine the writer's hometown and neighborhood. "I study how and in what kinds of homes the subject's social class lives. I photograph the habitat and buy materials for props to build the set."
The building itself takes from one to three months, Silomäki says. "Everything I can get out of the texts I build in the sets, but of course I need to improvise quite a bit. Sometimes the script I've collected is 1000 sheets long, sometimes only 10 or 15. The sets are a fusion of what I learn about the interiors on my travels and what I learn from the writing. The rest is interpretation." The core of the work is creating the right atmosphere, not the exact original colors of drapes", he says. Nevertheless, Silomäki sees the scenery playing a big part in the final result. The size of the set affects the intensity of the image. Dimensions and perspectives are built accordingly.
"For the first two years I focused on finding stories from Finland. Afterwards I have broadened the search to consider the whole globe." It follows, naturally, that the actors Silomäki finds for his staged photographs are of the original storyteller's nationality and presumed looks. In Silomäki's works text becomes part of the photographs. Silomäki writes the original stories on the photographic surface in the protagonist's native tongue. The texts and the photographs combine into individual multilayered pieces.
Although Silomäki is meticulous when it comes to detail, the stories are universal. "I'm showing classical surfaces of identification. The internet is a homeland we all share. The stories are gathered from all around the world, they are written by people brought up in totally different cultures. On emotional level, deep down, everybody deals with the same things."
Silomäki perceives his work as a sort of documentary. The stranger's life might have changed immensely in ten years. A lot of the material has disappeared from the web. Nothing remains – except these images.
---
DEMONSTRATING MINDS


DISAGREEMENTS IN CONTEMPORARY ART
09.10.2015 – 20.03.2016
Museum of Contemporary Art Kiasma, Helsinki, FI

A nice text written by Saara Hacklin about my work in Demonstrating minds exhibition Katalog at Kiasma.
A SILENT FUNERAL MARCH
La Rivoluzione Siamo Noi (1972) is a life-size image of the German artist Joseph Beuys striding purposefully towards the viewer. Its title proclaims 'We are the revolution'. Beuys is renowned for coining the concept of social sculpture, an idea underpinned by the Fluxus attitude that 'everyone is an artist'. Beuys believed that it was possible to transform society through art and creativity. His image seems to say: 'Together we can start a revolution; it's only a step away'.
The word 'revolution' evokes the image of turning or rotating. The word's etymological origins refer to the movement of celestial bodies, the Latin word revolvere literally meaning 'to turn around'. Medieval astronomers began using it to describe the revolving motion of celestial bodies, yet it was not until later that it became established in the sense of abrupt political change. 'Revolution' describes a great change in affairs, where something is overthrown, upheaved or pushed in a new direction. But perhaps the radical change in effect means continuous rotating motion – a perpetual return to square one?
The Finnish artist Jari Silomäki takes Beuys's promise of revolution as the cue for his work. Instead of looking forward, however, he turns our gaze back in time: the revolution is no longer just a step away – we on the contrary trail in its wake. "We Are the Revolution", after Joseph Beuys (2013) is a series of images showing a young man – the artist's alter-ego – wandering through landscapes of 20th century political carnage. The number of paces taken by the artist matches the number of victims claimed by each massacre: "I walk 45 paces in the village of Racak in Kosovo… I walk hundreds – and thousands – of paces in Tiananmen Square". No matter how many steps he takes, his efforts are in vain: "I walk myself to the point of exhaustion at Auschwitz-Birkenau." Counting the number of victims is an impossible task. It is a ritual with no end.
Outwardly, the two artists' works are very similar, with Silomäki mimicking the solitary, heroic male figure of Beuys. The black-and-white photograph is reminiscent of a political documentary image. There is, however, a distinct difference in the artists' viewpoints. Beuys invites us to join him in the movement for change. Silomäki in turn invites us to partake in a silent funeral march paying homage to those victims of the revolution.
Although Beuys' art advocates social change, it is also deeply spiritual. His ideas about revolution extend to art's role in the spiritual regeneration of every individual. Social change, upheaval and a new direction is possible only if the process begins within. Perhaps the same idea also lies at the heart of Silomäki's images. The revolution he advocates is a call to the viewer – a quiet, plaintive echo – to turn around, look back, revisit and remember. Recharting the past is the work of the future.
Saara Hacklin
Demonstrating Minds
The Curators: Marja Sakari, Kati Kivinen, Patrik Nyberg
and Jari-Pekka Vanhala
Publisher:
Finnish National Gallery
A Museum of Contemporary Art Publication 150/2015
ISBN 978-952-7067-20-8
---

The 10th Baltic Contemporary Art Biennial
TROUBLED WATER
05.12 – 14.02.2016
National Museum in Szczecin, PL